Throughout the years, OEM dust collectors were typically supplied with filter bags which are one dimensional and manufactured from felted or woven filter medias. As plants increased their production they typically would either continue operations as they were or purchase a new collector to handle the additional dust loading which is very costly and requires new permitting etc.
Now with new technology, BVA LLC can help you increase your dust collection requirement with a simple change from filter bags to pleated filters.
Our pleated filters are engineered to deliver solutions for most common baghouse problems:
| | |
| --- | --- |
| Problem | Solution |
| Not Enough Cloth Area | Pleated bag filters provide 2-3 times the filtration area in existing equipment due to the innovative pleat pack design. |
| High-Pressure Drop | Increasing filter area causes the air to media ratio to decrease when the airflow stays the same. The pressure drop also decreases. |
| Bottom Filter Abrasion | Pleated bag filters are shorter than the fabric bags they're replacing. This allows for a larger drop out area and less opportunity for bag abrasion. |
| Short Filter Life | Pleated bag filters offer up to 2-3 times the filter life over 16 oz. polyester felt bags. |
| Stack Emissions | Surface filtration media allowing for the capture of submicron particulate reducing stack emissions |
This simple change will improve production, reduce pressure drop, increase collection efficiencies and reduce filter changeouts and maintenance time.
PLEATED FILTERs FOR Baghouse dust Collectors
Our Pleated Filters provide options for undersized collectors without having to increase the footprint of your current collector.
BVA LLC Pleated Filters are available for:
Bottom / Side Load Dust Collectors

Top Load Dust Collectors
Available in:
Low, Medium and High-Temperature Materials.

Filter Medias: Polyester, Aramid, PPS (Ryton)

Also available with ePTFE Membrane Laminated to the surface of all medias.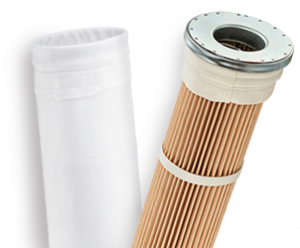 save time & money
Pleated Filters are quick and easy to install and remove
Watch these videos and see for yourself
Cartridges
BVA provides replacement cartridges for most cartridge OEMs
Multiple media choices:

Cellulose and Cellulose Blends

Nano Media

Spunbond Polyester

Polyester Felt, Aramid Felt

ePTFE Laminate

Flame Retardant

Oleophobic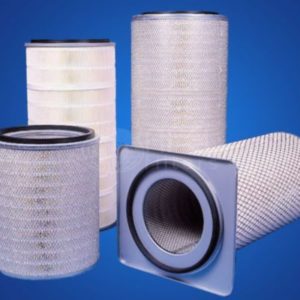 Helix, Spiral Tube Filters
Helix or Spiral tube filters offer customers options when there is limited space. These filters can be installed vertical or horizontal. Depending on the material, these filters can be cleaned which is an advantage to batch operations.
Spun bond and PTFE laminated Spunbond materials are available

Provides high efficiency and low maintenance solutions to OEM's on new designs

Filters can be "cleaned" for material batch changeovers for long-life use

Vertical and horizontal mounting options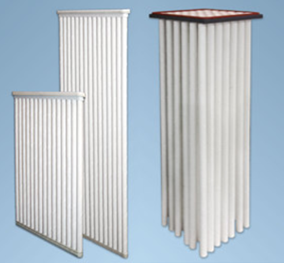 Have questions, let us help!
BVA LLC
USA Sales Division
13017 Delmar Street
Leawood, KS 66209
Telephone: 1-913-257-5207
Fax: 913-681-8660
Contact BVA LLC for all your Pleated Filters, Cartridges, Helix & Spiral Tube needs
Copyright © 2013-2020 BVA LLC. All rights reserved